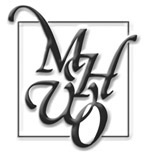 WHEN AND WHERE ARE THE ASSOCIATION'S MEETINGS HELD?
Our meetings are held at 7:00 p.m. on the third Wednesday of every month except July, August and December, at the Green Township Senior Center on Epley Road. Notice of meetings is posted on our website and in our newsletters, and includes a description of the special topic to be presented at the meeting.
WHO CAN BE A MEMBER AND WHAT DOES IT COST?
Any resident, business or organization residing in or near the Monfort Heights and White Oak areas of Green Township can be a member of the Association. The cost is very little, especially considering all the direct and indirect benefits membership brings!
Family: $10 per year or $25 for three years Business: $25 per year or $60 for three years.
YOUR CONTRIBUTION WILL HELP TO SUPPORT OUR NEIGHBORHOODS.
The Association has been recognized by the U.S. Internal Revenue Service as a tax-exempt charitable organization; donations to the Association are tax-deductible for individuals who itemize their deductions.
HOW DO I JOIN ?
Send with your check to our address shown on the form.
OR Fill in the required information below and submit.
Mail your check to: MHWOCA, PO Box 11342, Cincinnati, Ohio 45211